"There is something wonderful about being able to tell somebody by their voice...
A distinctive voice, Sam Baker, John Prine, you know right away who they are.... Charlie Mosbrook is that kind of singer."
Artie Martello -Mostly Folk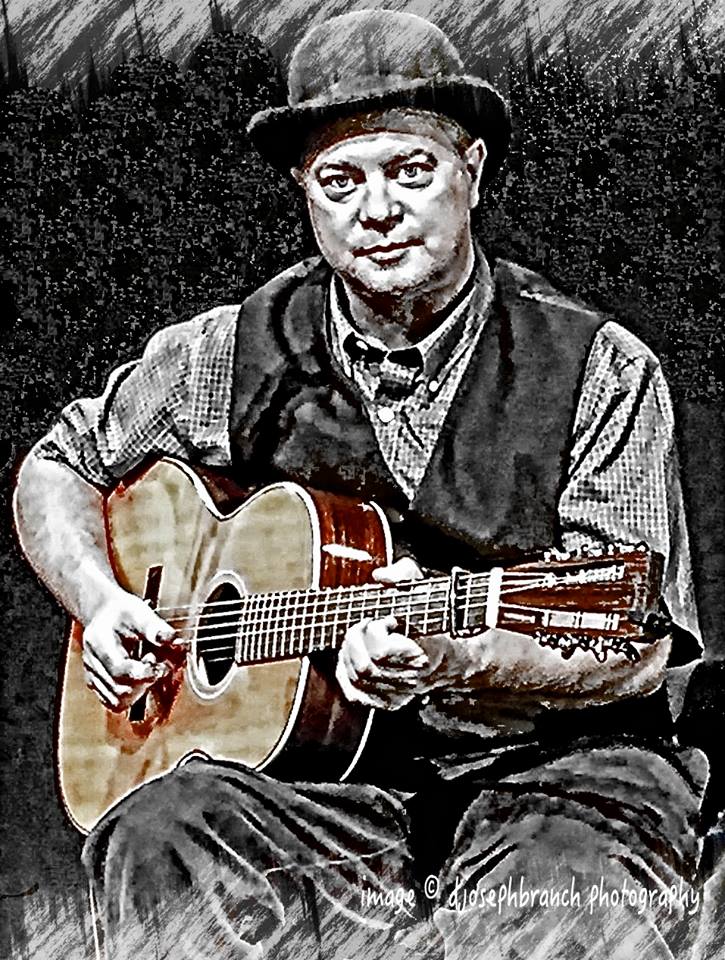 Charlie Mosbrook is a songwriter, blending roots based contemporary Americana with traditional folk music, drawing influences from artists like Woody Guthrie, Jerry Garcia (acoustic), John Gorka, and John Hartford.
Beginning as a street musician in the late 1980's, Charlie developed an honest and natural conversational style, combining humor, and personal introspection. His path quickly led to a role as the host of many open mic programs including a 27 year run on Coventry road in his home town of Cleveland Heights, Ohio at the ARABICA and Phoenix coffee shops where he continues to provide opportunities to area performers.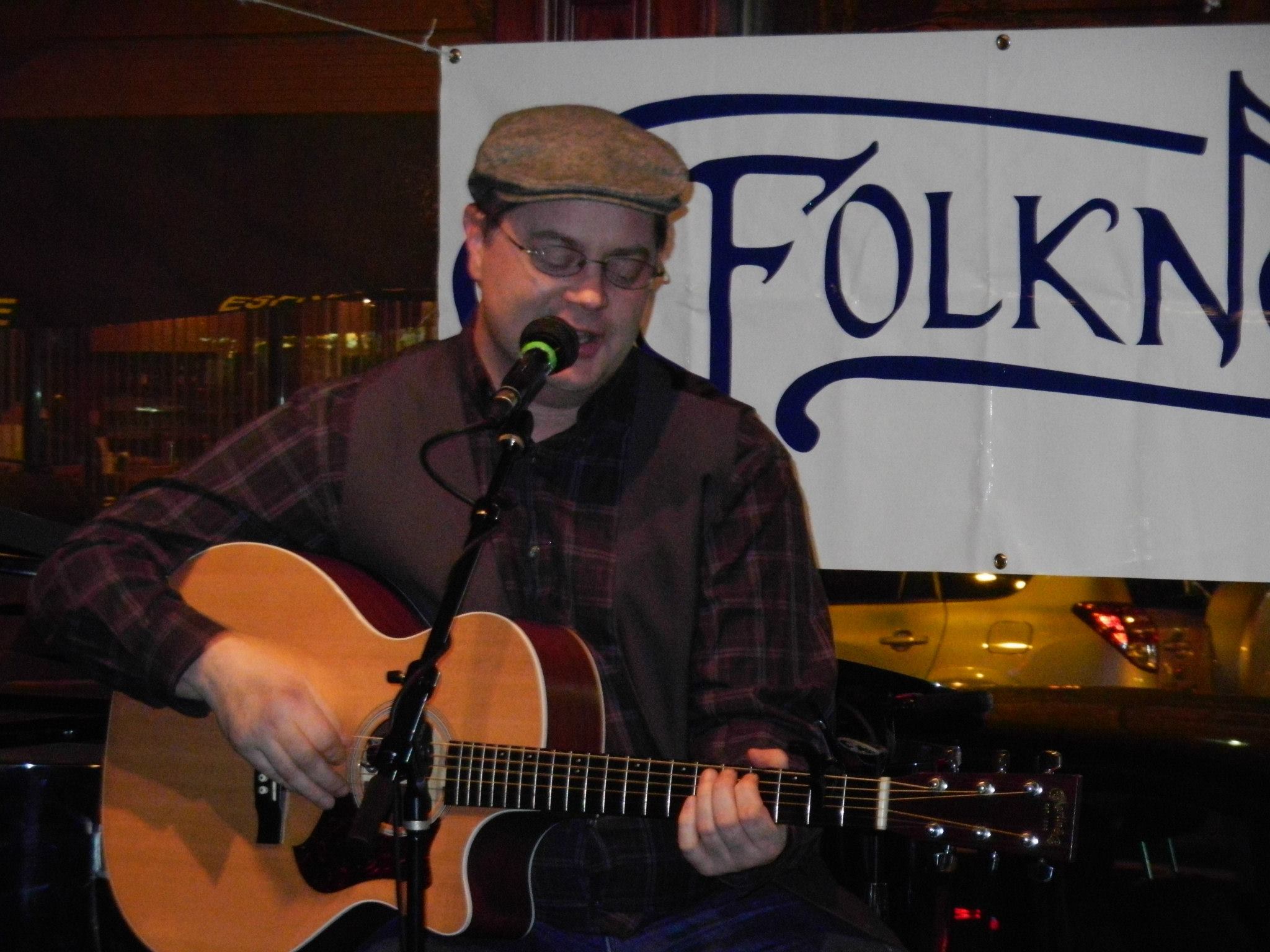 In 2011, Charlie was voted Cleveland Scene magazines "Best Singer Songwriter". In 1996 he was invited to perform the music of Woody Guthrie at the

Rock and Roll Hall of Fame and Museum

by curator Robert Santelli. Mosbrook's performance was noted in Santelli's book Hard Travlin': The Life and Legacy of Woody Guthrie. Charlie has been a featured artist on FolkAlley.com, had a featured song (

Up Among The Stars)

on NO Depression, and CD of the Week on WFMT's Midnight Special. Today he is a regular performer to many concert series and house concerts throughout the US. His multiple CD's are heard with regularity on folk radio programs throughout the world.
With a formal education in music production, Charlie enjoyed an internship at

Telarc international

under the supervision of multi Grammy winning engineers like Paul Blakemore and Michael Bishop. He continues to record area artists including Xela, Avin Baird, and Red Brick Rhodes.
As a member of the folk music community, Charlie currently serves as the President of Folknet

(Northeast Ohio's Folk music organization) and is an active volunteer with Folk Alliance serving as workshop coordinator for

FARM (Folk Alliance Region Midwest)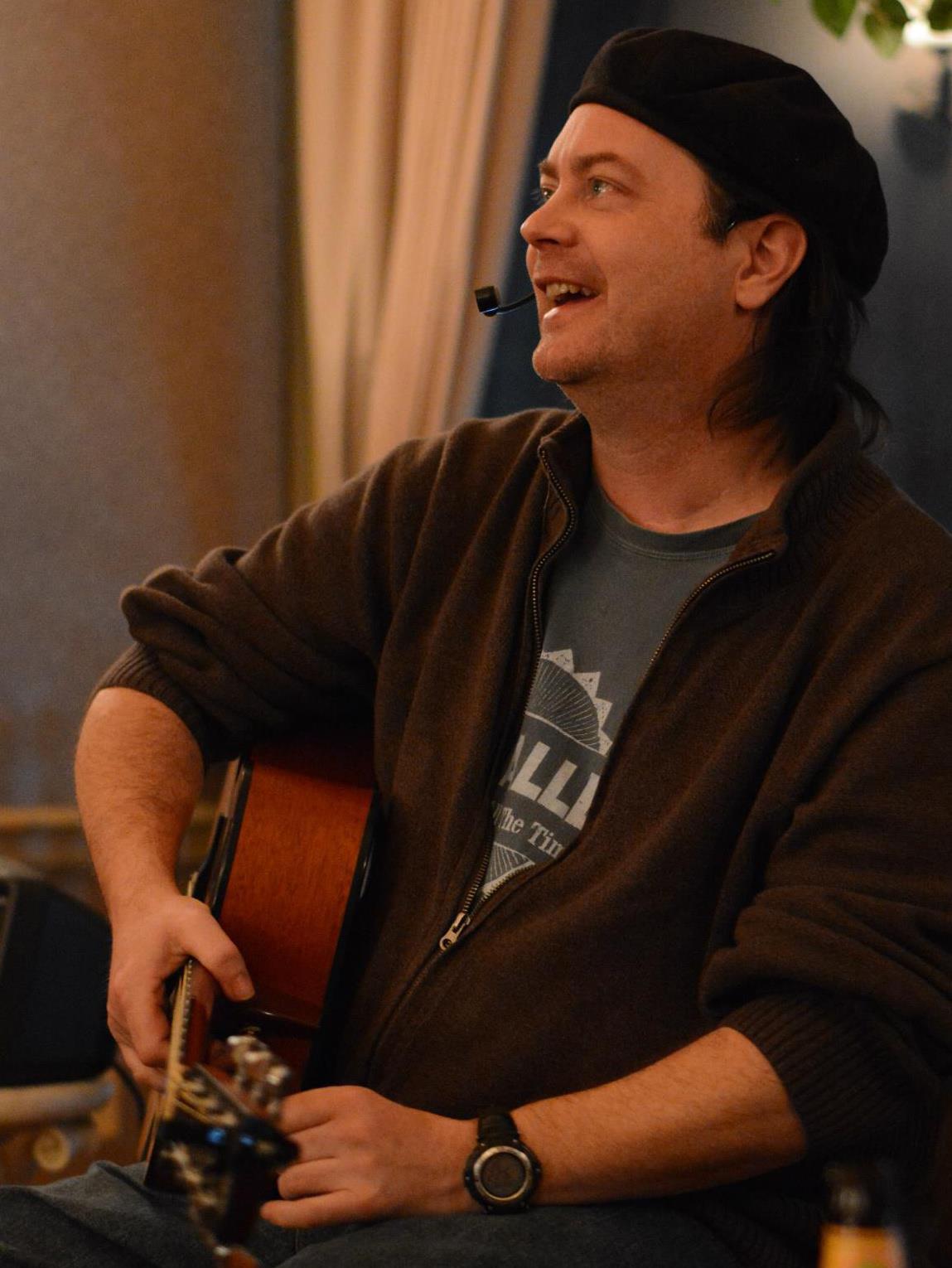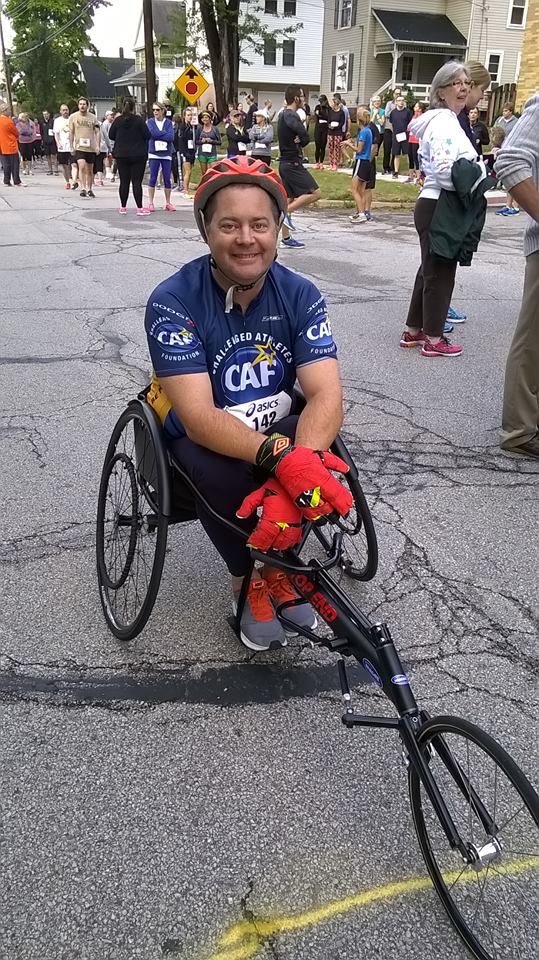 Charlie is easily recognised due to his use of a wheelchair and cane. Suffering a Spinal Cord Injury in 2010 he began a life as a quadripeligic. While disability has presented many challenges, it has done little to stop him from pursuing his goals and music. Prior to his injury he completed multiple Ironman triathlons and marathons. Today he continues to compete as a wheelchair athlete. He regulary tours through out the US indipendently including annual trips to the west coast via Amtrak.
In an effort to give hope to others who have suffered similar injuries, he regularly performs for patients recovering at Cleveland's

MetroHealth Spinal Cord Injury

unit sharing his story and experiances, providing inspiration to many as they begin new lives with physical limitations. While life isn't as simple as it once was for Charlie, he believes anything is achieveble. His music and accomplishments are testimony to this belief.
He also serves on the

Cleveland Heights City Council Transportation Advisory Board

as the Citizen Representative for people with disabilities.


Two Way Street Coffeehouse- Downers Grove, IL
Cain Park- Cleveland Heights, OH
Music Box Supper Club- Cleveland, OH
Hessler Street Fair- Cleveland, Ohio

Uncommon Ground- Chicago Il

The Ark- Ann Arbor, MI
Kent State May 4th Commemoration

On The Tracks Songwriter Showcase- Chelsea MI

Last Minute Folk Concert Series- Topeka, KS
G.A.R. Hall- Peninsula, OH
Milwaukee Public Library- Milwaukee, OR
Crazy Wisdom Books and Tea Room- Ann Arbor, MI
Leo's Coffeehouse- Cinncinati, OH
Emporia Public Library- Emporia, KS
Awendaw Green- Charleston, SC
Cuyahoga River Concerts- Kent, OH
John Hartford Memorial Folk Festival- Bean Blossom, IN
Nighttown- Cleveland Heights, Ohio
Rock and Roll Hall of Fame and Museum- Cleveland, OH

Performed with

: CSN, Jewel, Iris Dement, David Bromberg, Suzzy and Lucy Wainwright Roche, Chris Whitley, Jefferson Starship, Danny Schmidt, The Samples, Dan Bern, Big Head Todd and the Monsters, Darrell Scott, Jason White, Magpie, Neil Jacobs, and many others...

2015 FARMette Official Showcase Artist
FARM FolkDJ Showcase artist

Top 70 (55) Most played Folk Album February 2015 Folkradio.org

Feature Artist of the month folkalley.com November 2013

CD of the Week WFMT's The Midnight Special May 25 2013, Chosen by Rich Warren

Featured CD of the month Stings and Beyond

Featured Song (Up Among the Stars) on No Depression

2011 Cleveland Scene Magazine readers poll winner. "Best singer/songwriter"

Rock and Roll Hall of Fame and Museum: Chosen by Robert Santelli to perform at the during the American Masters series, Hard Travelin' The Life and Legacy of Woody Guthrie.

Music in Film:

Feed My Soul-

Growthbusters

,
Walk Tonight-

The Discussion