COVERAGE
The Songs of Charlie Mosbrook
A musical collaborative


The idea for this project began last February when my future was very unclear. I was living with an undiagnosed spinal cord injury. Over a two month period I went from being an Ironman Triathlete to being unable to lift myself from the floor. I was unable to walk without falling. I knew I was going to be hospitalized, unemployed, and faced with a lot of medical costs, not to mention the cost of living. I also wasn't sure what my future held as a musician, as I had lost some feeling in my hands. Once diagnosed, I was given surgery near c5 and c6 of the spine. The surgery was to pass by a main vocal nerve. Left with little in the way of resources, I looked to what seems to be unlimited for me. I looked to my friends and my imagination.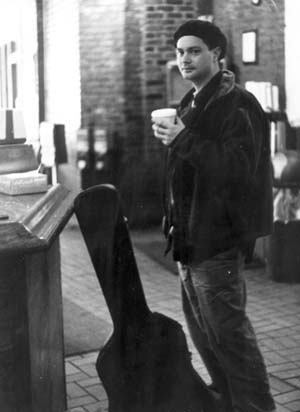 Having hosted open mics throughout this area for the past 20 years has put me in the middle of an extraordinary music scene in Cleveland, Ohio. I have had the good fortune of running these stages and forming lasting friendships with these talented folks. It was these people that I turned to, to help me in my time of need. I didn't ask them for money, I asked them to choose one of my songs and to record it any way they like. The response was quick and excited. Most of them had an immediate song in mind. I could tell that I had hit some creative nerve that could inspire some really nice recordings.
As the songs started coming in, I noticed one common theme. Each artist put a lot of love and care into arranging, performing and recording their song of choice. Musically, this entire collection evolved into something very powerful.
The initial intent was to help me with my medical costs, hence the name "Coverage". The title also plays on the theme that all of these artists are covering my songs. What I hadn't expected is the musical story that would unfold revealing a 20 year history of this vibrant Cleveland songwriter scene that I have been able to witness and be a part of during my years as an open mic host.

As a songwriter I am humbled by these recordings. As an artist, I could not be more enthused by the breadth of the project. But most important to me is the community that is this music. This collection of music tells that story.