(On February 1st of 2011 Martin Juredine, owner of the Barking Spider passed away.

He will be sorely missed. While our communitty has lost a giant figure, the legacy he has left us is even greater. Pictured below is Martin(center) with his daughter Jenna who now runs the bar. Martins vision is in good hands and we look forward to many more great years of music at the Barling Spider.)


(Tim Brennan's tribute to this man who did so much for all of the musicians on this CD)

In the late eighties, a small bar called the Barking Spider Tavern opened in a coach house on the Case campus in Cleveland, Ohio. Tucked off the street with a nice patio and small listening room, the bar became a magnet for folk, bluegrass and traditional music. At that time there were few places to go and listen to this kind of music without heading out of town. The Spider quickly became the cradle for new folk music in Cleveland, Ohio.
Coming out of the new wave and hair band styles of the eighties many musicians across the nation were returning to simple intsruments and songwriting. Songwriters like Tracy Chapman, Michelle Shocked, and Lyle Lovett were gaining national acclaim. A new era of songwriters was emerging and in Cleveland it was forming around the Barking Spider.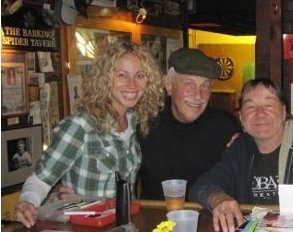 Just up the hill from the Barking Spider is Coventry Road known for a rich tradition of arts, music, and writing. One of the key businesses in the area was a coffee shop called Arabica at a time when coffee shops were rare. Looking for ways to increase sales, the owners looked to the baristas for ideas. 20 year old Chuck Mosbrook suggested an open mic to pick up Monday sales. The owner thought it a good idea and assigned Mosbrook to get it going. Having just returned from two years in Chicago and Madison Wisconsin, he modeled the open mic after the ones he had been to like the No Exit in Rodgers Park of north Chicago. With an overflow of songwriters looking for places to play, it was an instant success for the Cafe. Already well established John Bassette, Andy Cohen, Avin Baird, Jim Volk and others quickly embraced these new venues and open mics often performing 15 minute sets along side the many new comers.




At this time, Dan Levinson was also starting up the internet based folknet, that provided the area with a comprehensive folk music calendar published monthly. This was mostly due to the efforts of the former owner of the popular 60's folk club LaCave, Larry Brunner.
By 1991, A very healthy folk music scene was emerging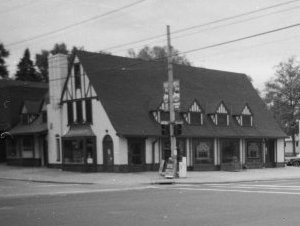 .
The only other place to do original acoustic music was in Kent at a place called Brady's Cafe where Andy Cohen, Hal Walker and Dale Galgozy were doing like minded things. Kent had been hosting the Kent State Folk Festival for 20 years at the time and remained a very important area for this music. The influence of Kent on this emerging Cleveland scene was very strong.
By the early nineties, Arabica and the Spider began to expand to allow for more seating. The scene was quickly growing as musicians were flocking from all over northeast Ohio to play at these two venues.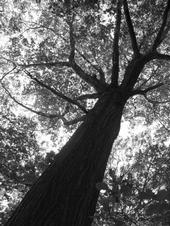 Many of the performers were starting to self produce albums. One songwriter Jay Bentoff had built a small recording studio just off of Coventry called Dark Tree Studio. At that time he was on the 3rd floor of a house where he was recording some of the best original music coming out of the area. Bands like Odd Girl Out, The Waynes, Jehova's Waitresses and Alan Grandy were producing beautiful recordings with Jay. At that time, LP's were going away and CD's were not so common yet, so most of this music was distributed on cassette.


Grandy, who was already a well established recording artist with his band Terrible Parade had a vision to put alot of these recordings to CD.




Alan adds, "

I remember that time as a period of transition for a lot of folks. Mostly I remember just wanting a mix cd with my friends' songs on it; as with most of what I've released,




I had to buy 1000 copies to get a copy for myself (much diff. these days with cd-r's). A lot of folks thought it was (or should have been) all folk, I thought it more of a nightmusic collection, like crank it at 3am and nobody calls the cops

".


Following the lead of Jim Clevo,

who initiated the local comp cd notion and helped to navigate the manufacturing.

Alan recruited seventeen area bands and songwriters to his project called "

They Showered Us With Beads and Flowers

". He used the profits from a Nolan Ryan rookie card to fund the project. When the CD was released, many of the performers were prompted to go buy their first CD player. It was well received critically and strongly supported by local college radio Stations like WRUW and WBWC. It enjoyed #1 airplay status for many weeks in an already powerful college radio market and opened the door to increased live on air performance opportunies.
This all helped to helped to catapult the original acoustic music scene into a greater roll throughout the Cleveland area.

Folk act

Odd Girl Out became the most popular band in the area after the CD was released.




Alan and Jim

also took the disc to Berlin Independence Days fest/conf. where Alan got to perform




By the mid 90's many of these acts were maturing and touring to support their own CD's. The Arabica and Spider were now regular stops for national touring acts like Jewel, Sean Lennon, and Shawn Mullins. It was a regular thing to have somebody like Carlos Jones drop in at the open mics to try out new tunes. Players like Brian Henke, Matt Ableson, Alexis Antes and Watts GNU were performing through out the country regularly. Mosbrook was repeating his open mic success throughout Northeast Ohio while other hosts like Gary Hall, Tim Wallace and Charley Brown were enjoying equal success as open mics became more common.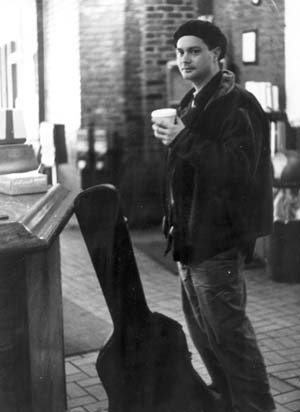 Hungry to take the format to another level, Charlie Mosbrook, as he was now called created the

Free Times Open Mic Awards

. Sponsored by local arts paper The Free Times and Audio technica, he recruited partners Tim Wallace and Charley Brown to help produce a series of shows that ran for three years. With close to 30 open mics now in the region, they set out to find the best players by asking each venue to nominate two players. Four semi finals were held and a final show was held at a larger venue. The performers were judged by media professionals like music writer Anastasia Pantsios and WKSU/ folkalley.com program director Jim Blum. The New Roddicks, Brian Henke and Dave Michelson won each of the 3 annual awards. The shows played consistantly to full houses in venues like Cain Park, Fat Fish Blue, Peabody's DownUnder and The Brick Alley Theatre.
In 2001 the Coventry Arabica permanently closed it's doors. At that time a talented young rock musician named Xe La was finding his voice as an acoustic musician. Xe La began running an open stage at a bar called the Rhythm Room(formerly Peabody's Cafe and now Melt). After it closed, he moved his show to the Bside, a bar that exhists under what was once the Arabica. The former Cafe was now home to The Grog Shop, a national touring rock club that originally opened at the other end of Coventry and often presented many of these acts along with performers like Ani Defranco and Martin Sexton. In 2007 the new Phoenix Coffee opened on Coventry allowing Mosbrook to continue presenting acoustic based open mics on Coventry and thoughout the Cleveland area. The Barking Spider continues to present some of the best music around and remains a vital part of this ever evolving segment of Cleveland's rich musical history.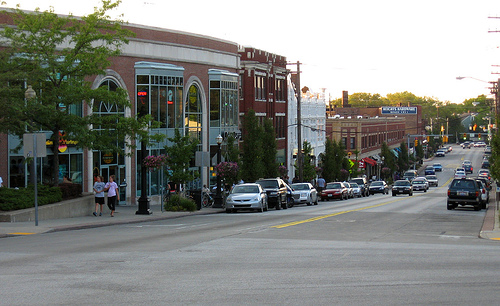 What made this scene work so well was the community that developed around it. This project is a sample of some of the best musicians that have nurtered their talent in this community over the past 20 years.